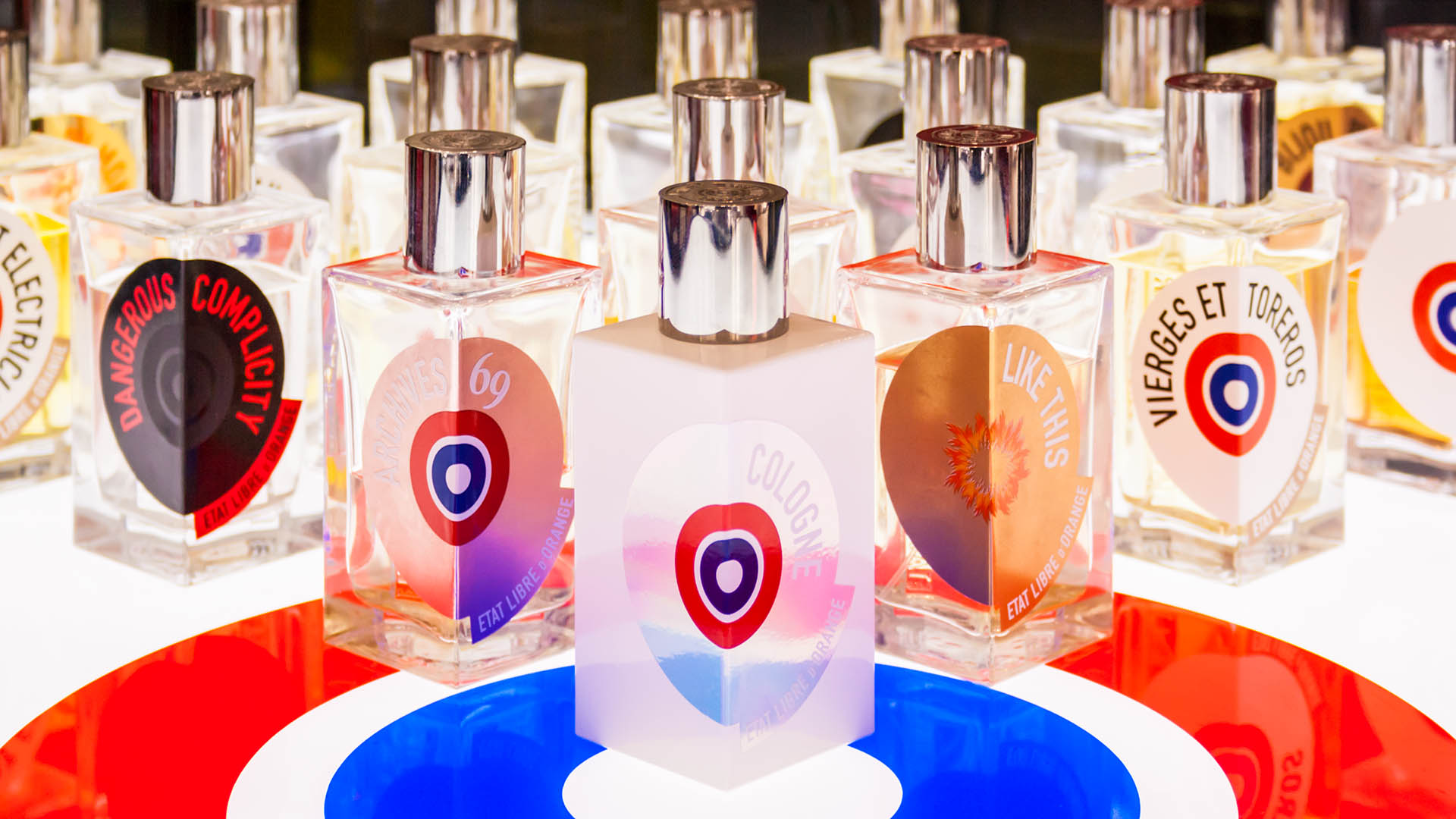 A Collection for Connoisseurs
Etat Libre d'Orange currently presents a collection of 34 fragrances — all aspirational, all essential. With an emphasis on originality, audacity, authenticity and freedom of expression, Etat Libre d'Orange proposes surprising olfactory compositions, without any limitations in terms of creativity, raw materials, or expense.
This is why the brand has met a growing number of passionate fans who see in Etat Libre d'Orange its singularity, its sincerity, and its adherence to its ethos: luxurious, provocative, sometimes ironic, often subversive, and always elegant.
In ten years, Etat Libre d'Orange has become a respected constituent in the world of perfume:
Five stars from the New York Times in its classification of perfume houses;
The Specialists' Prize, awarded by the Fragrance Foundation France for having created an innovative and daring perfumery.
The Signature
Etat Libre d'Orange is a declaration of independence.
Etienne de Swardt worked for a long time in the rarefied world of luxury perfume, a world which has had a fixed scope and ambition. Much of the work in recent years has been limited to simple and sterile fragrance expressions. Perfumes have been conceived with the goal of pleasing the greatest number of potential customers, and this goal is based on the premise that customers want something easy and uncomplicated.
Bored with these dictates, Etienne formed his own house with the idea of starting a revolution. He wanted to create a challenging perfumery, to emancipate juices from traditional restrictions. He envisioned perfumes that were furiously liberated, dangerously endearing. Flamboyant, excessive, perfect. Sometimes scandalous, always delicious. Perfumes for life and love and making love.
The Emblem
For Etienne, the three colored rosette is his symbol of liberty, his proclamation of difference. It appears as a seal, a commitment, on the sharp edge of all the bottles.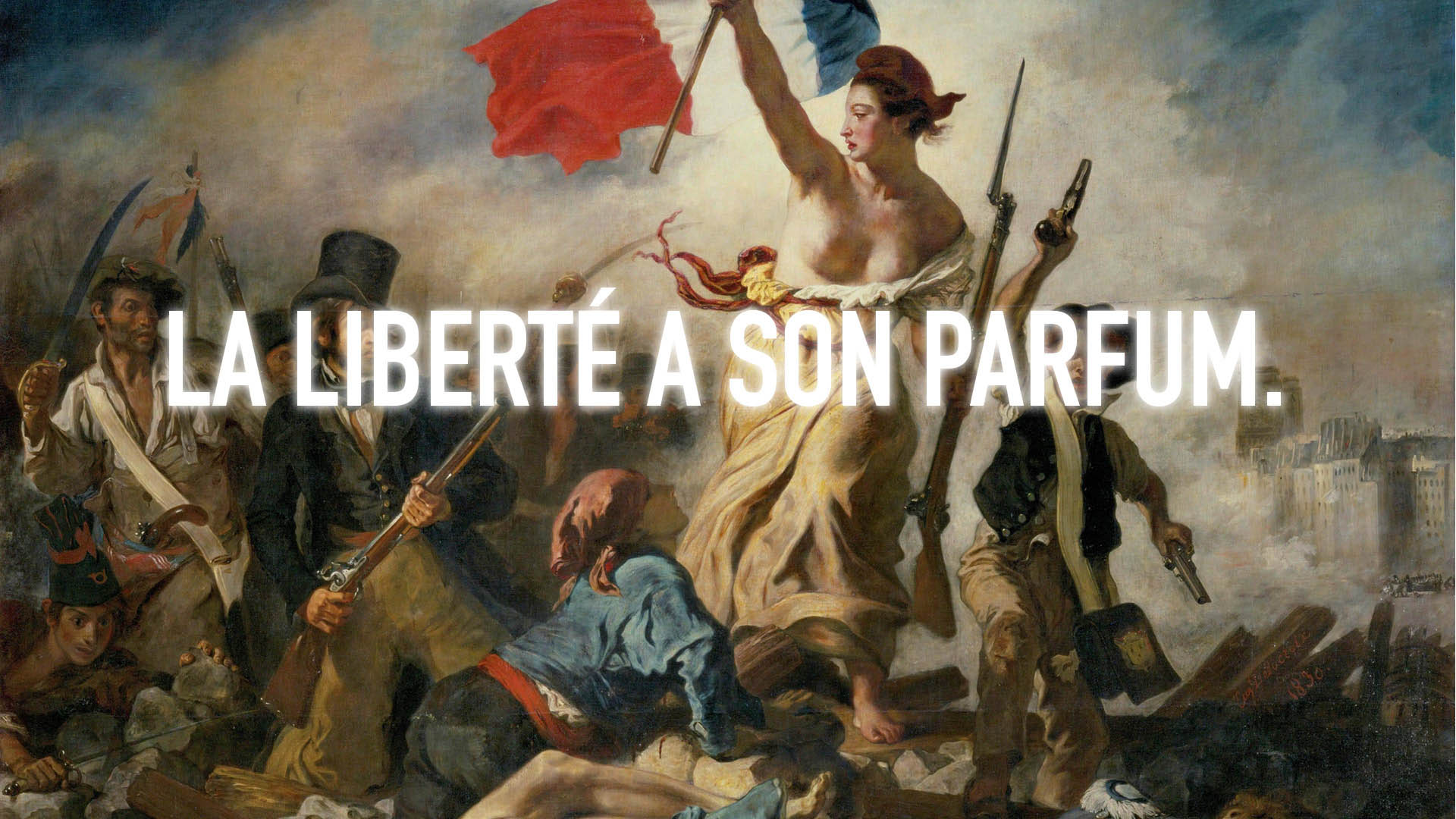 The Name
 When Etienne de Swardt created his house of perfume in 2006, it was only right and natural for him to give it this name, to honor his birthplace and what it represents.
In South Africa, Etat Libre d'Orange, the Orange Free State, was an autonomous sovereign republic which declared independence from British rule in 1854. The name was derived from the royal family of the Netherlands, the homeland of the region's pioneers. It was a land of staggeringly rough beauty and color and unforgettable smells, a nation of contrasts, strong feelings and mixed emotions. The rainbow mosaic of people and cultures gave it an unpredictable, sometimes savage nature. And it was independent — unrestrained, unrestricted.
Unity, beauty, conflict — and freedom, the hallmarks of our company. The Orange Free State ended in 1902. But its attitude lives on at Etat Libre d'Orange.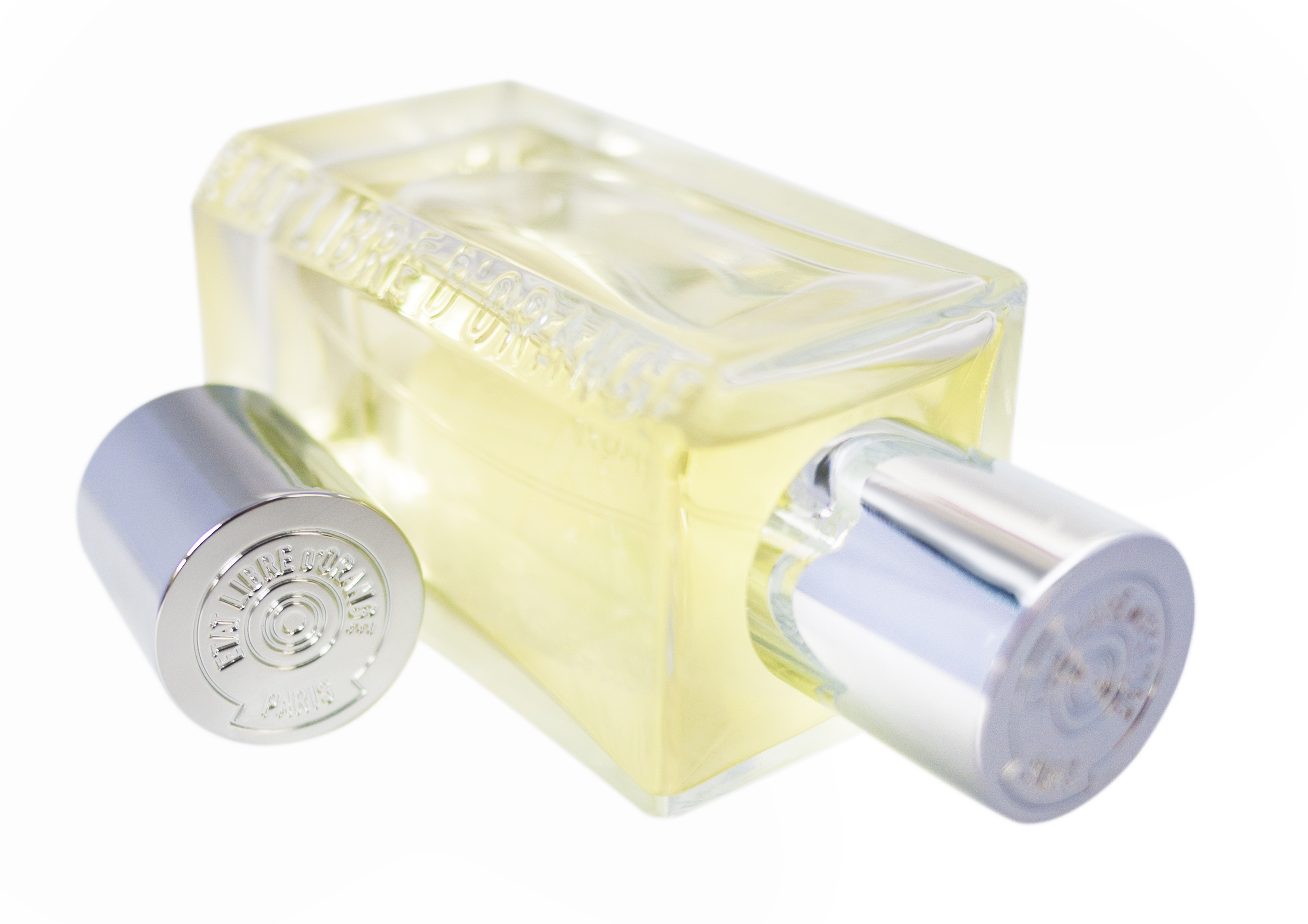 The Bottle
Etat Libre d'Orange is a gallery of avant-garde perfumes, a platform for olfactive innovations. No restrictions are imposed on the making of fragrances. The concentration is on the juice, not the packaging. Etat Libre d'Orange doesn't spend time, energy, or money in the design of its bottles. We are perfumers, not glass-makers. A simple bottle — solid, serious, attractive — holds the true creativity.